How To Pack A Kitchen for a Move
The kitchen is probably one of the hardest rooms you'll have to pack. There's just so much stuff to sort through. So I suggest using this guide on how to pack a kitchen for a move and taking each task, step by step, to make sure you get everything sorted, packed and ready for when the movers arrive. Also, you can contact cheap movers Los Angeles and ask for laboring services.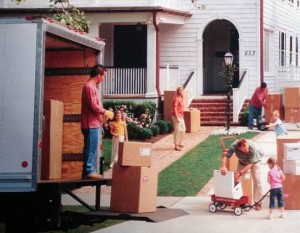 Before you move, select those items you're taking with you and remove the items you're leaving behind. Go through each cupboard and drawer and be very selective. Donate items to shelters, food banks, have a garage sale or give useable items to friends.
Put aside the things you'll need for your last two days in your current home and for the first two days in your new home, including dishes, cutlery, food items, appliances (coffee maker/toaster), dishtowel, dishcloth, cleaner, soap, etc..
For a family-sized kitchen, you'll need the following essential supplies:
5 Large Boxes
10 Medium Boxes
5 Heavy Duty Boxes
Unprinted Newswrap
Bubblewrap: Purchase a 36 ft roll or if it saves money, purchase additional amounts. You'll need it to pack other rooms.
5-10 Cell Kits
5 Packing/Sealing Tape
Marker, labels
Start the whole process by packing the stuff you keep in your storerooms and drawers and you do not need on a daily basis.  Juices and alcoholic beverages should be packed early on in the process. Select the bottles you plan on opening between now and the move, and pack the rest.  Other items you may want to pack now are food that are in glass bottles, but are still closed. Make sure you properly prepare large kitchen appliances for your move. These must be done with at least 24 hours ahead the move and make sure to get the  user manuals.
Check our webpage for more info about our services.  Hire us!